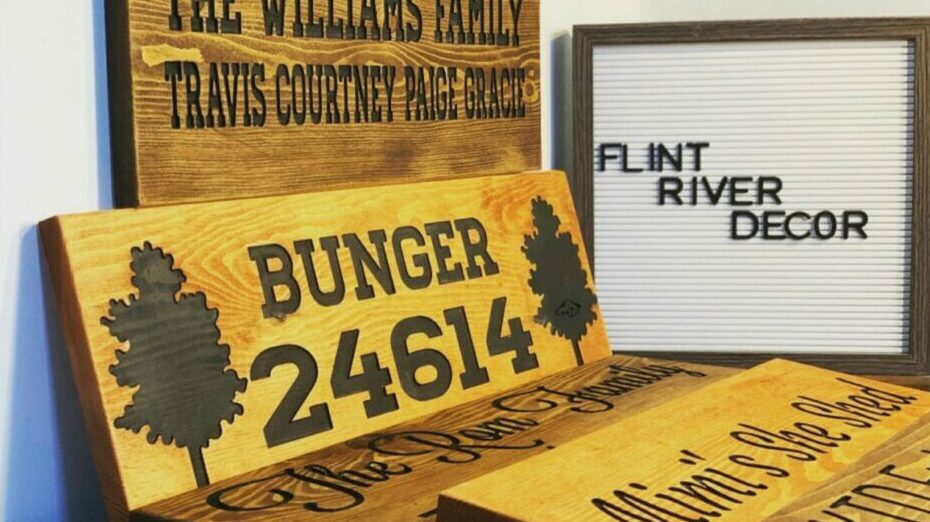 Flint River Home Decor is a family business that started in 2017 by Josh and Melissa (Missy) Dean. Their mission is to connect people to handmade home decor that is beautiful, high quality, functional, and simple. They want to help people decorate their homes with rustic decor that will help friends and families connect and enjoy each other's company.
All of their products are handmade, by Josh and Missy, from hardwoods and reclaimed wood. They also offer free customization on several products so customers can select their stain, hardware and other features. Many of their products can also be personalized with initials or names, which makes for great gift giving!
In addition to home decor products, Josh and Missy also make soap cutting boxes and unique, wooden pens. Their craft bolt action pens are made with metal accents plated in 24K gold, chrome, or gun metal (the perfect gift for the hunter in your life).
An added bonus when you shop with Flint River Home Decor: everything ships for FREE! Take a look at these one-of-a-kind, quality, handcrafted products and you're sure to find something for your loved ones and yourself.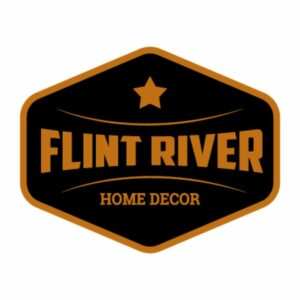 Click to shop Flint River Home Decor