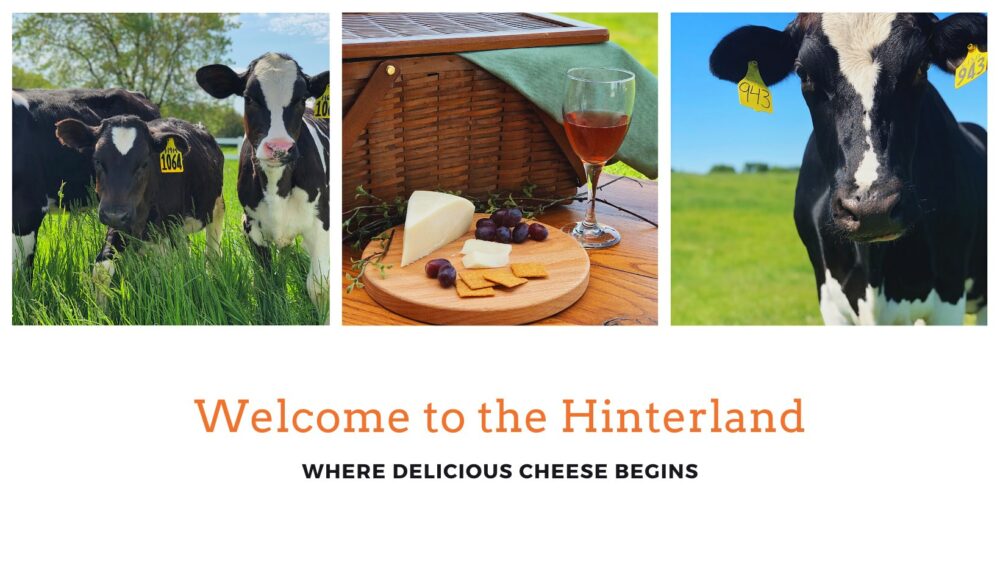 The best cheese begins with the best milk. And it doesn't get any more farm-fresh than Hinterland Dairy Farmstead in Donnellson, Iowa. They make fresh cheese every week in their on-farm processing facility with milk from their own dairy herd, where the cows are milked and graze on the land. They are proud to make the highest-quality cheese from the milk of their cows. They grow the crops that feed the cows, milk the sweet cows twice a day, and use that rich, creamy milk to make the best cheese. You can even get a glimpse of the process in this VIDEO!
The milk is made into fresh cheddar cheese curds, handcrafted in small batches right on their farm. They are creamy, squeaky and have just the right amount of salt to really bring out the unique flavor of our cow's milk. Enjoy them right out of the bag or use them to make an easy cheese board.
In addition to their curds, you can also enjoy their aged Alpine style cheddar cheese – The Brooks Place (named after the first farm they purchased). This cheddar slices well and is delicious on its own, or grated over a salad. It makes an elegant grilled cheese, or melts well in any of your favorite cheesy recipes! They also have a regular and jalapeno Monterey Jack they call Happy Jack. If you're looking for something a little different, try their fresh spreadable quark, a German style cheese, in regular and garlic & herb flavors.
From the quark spread to the cheese curds, to their creamy, delicious ice cream. Everything made at Hinterland Dairy is fresh and delicious. The staff at their quaint shop is very friendly and even the location is beautiful. Definitely make this a stop on your next road trip!" – Shop Iowa Customer janeellengram
Ralph and Colleen Krogmeier began milking cows in the beautiful, rolling hills of southeast Iowa in 1978. For the Krogmeiers, dairying is not just an occupation, its a way of life-raising healthy cows, caring for the land, and producing high-quality, 100% natural milk.  The farm sits on 400 acres of rolling, grassy pastures, row-crop fields and hay fields. Entirely non-GMO crops are grown, all which feed the 160 milk cows year round. Sustainable agriculture is a top priority for the Krogmeiers, so a lot of work goes into growing crops while protecting the land and water for generations to come.
Their cheese processing plant and store are surrounded by pastures, sometimes featuring their heifers or cows out grazing. The next time you're in southeast Iowa, you might want to stop by their on-farm store, which features windows into the processing and aging rooms, as well as a video of the cow milking and cheese making processes – fun for the entire family!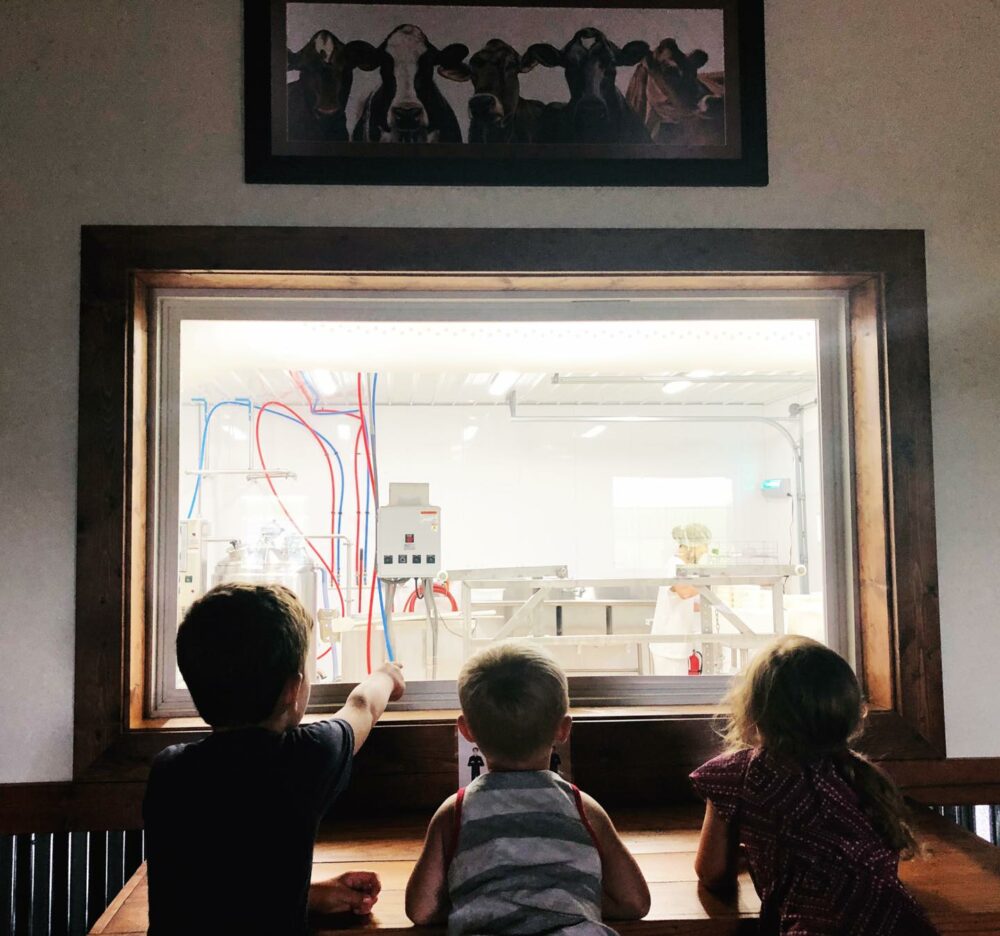 Click to Shop Hinterland Dairy