Art My Way! Book by local artist
$25.00
This a beginners drawing book taught in a different way. Great for ages 2-9. Book by Iowa City studio owner and artist M. Renee Vogt. Each book will be signed.
Sold By: Renee's Ceramic Cafe
Iowa City, Iowa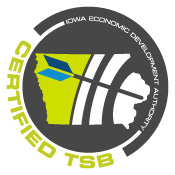 Categories: Children's Collection, Iowa Books & Authors
Send an Inquiry
Shipping Policy
We ship all orders within two business days. You will get a notification once your order has been shipped. If local pick up, we'll notify you once your order is ready, or please call if you want to pick it up right away.
Refund Policy
Should you have a problem with your product or order, please contact us to make it right. We will work with individual customers as needed to make situations right.
Cancellation / Return / Exchange Policy
We cancel orders only if the item has not yet been shipped, picked up, or delivered. You must contact us immediately to cancel your order. If you are unhappy with your product for any reason, you may return it to us (at your expense) and we will refund you the order amount, less the original shipping. We only allow returns/exchanges on certain items. Should you have a problem with your product, please contact us and we'll work with customers on a case by case situations.