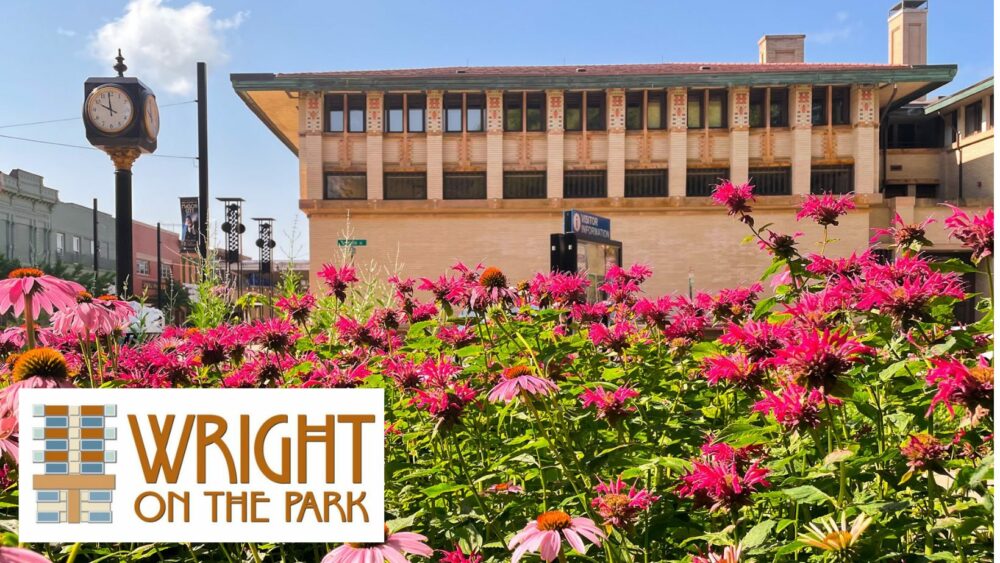 Did you know that Mason City is home to the last remaining hotel designed by American architect Frank Lloyd Wright? Wright on the Park, Inc., is the nonprofit organization that restored, owns and preserves the Frank Lloyd Wright's Historic Park Inn Hotel. The iconic building was designed by Frank Lloyd Wright and originally opened in 1910. The design greatly influenced architecture in Europe and is as striking today as it ever was. According to an article in the Des Moines Register, the building was set for demolition, but in 2005 a group of citizens formed the "Wright on the Park" nonprofit to own and restore the historic building. In 2011, Stoney Creek Hotels opened the Historic Park Inn, restoring City National Bank and Hotel to its original purpose.
Today, the with the support of gift shop sales, membership and tour fees, this historical masterpiece continues to be the only remaining Frank Lloyd Wright designed hotel in the world! The gift shop features Frank Lloyd Wright inspired products from funky socks, to dominos, to glasses cases, to books.  Architecture fans (and non-architecture fans alike) are sure to enjoy some of these creative and unique products that are available on Shop Iowa (with FREE SHIPPING)!
Also, is it too soon to say the 'H' word? Let's be honest, the holiday season will be here before we know it. Put the finishing touch on your tree with these gorgeous Frank Lloyd Wright inspired ornaments and tree topper! Each ornament also comes with a design history card and a beautiful gift box making it perfect for gift giving.
Watch this video for a glimpse into this iconic structure and to get the true feel, schedule your docent-led tour in Mason City today!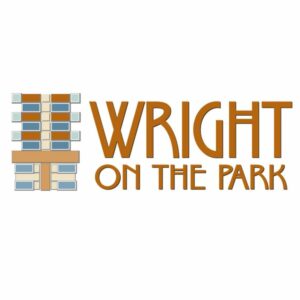 Click to Shop Wright on the Park