Bauman and Company opened its doors in 1909, when men's fashion included bowler hats, three-piece suits, and knickerbockers. Bauman's continues this legacy with a wide selection of casual to formalwear for both men and women. As their tagline states: "Big & Tall, Short or Small, Bauman's Fits 'Em All!"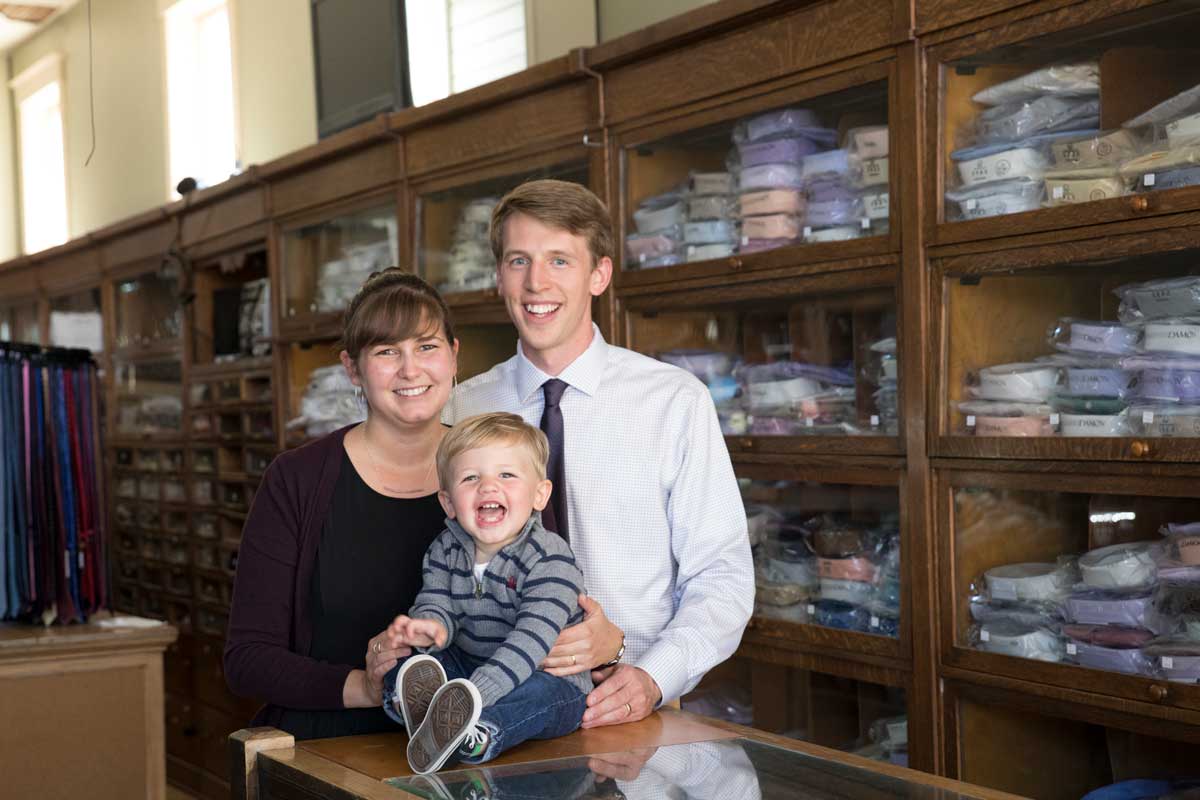 Olivia and Josh Randall are the store's current proprietors – only the fourth owners in the 100-plus years Bauman's has been in business. The store is located in an historic brick building on Mount Vernon's first street and has two floors of items.
"We have a great responsibility to serve our customers. We are a relationship-based business. We are building friendships," Josh said in a Gazette interview. "We are carrying on the Bauman's tradition. We have stuck by the principles of good business and how you treat customers."
Bauman's understands that men come in all shapes and sizes. That's why they carry up to 6XL shirts and inseams as long as 60 inches. They also offer alterations so clothing can be custom tailored.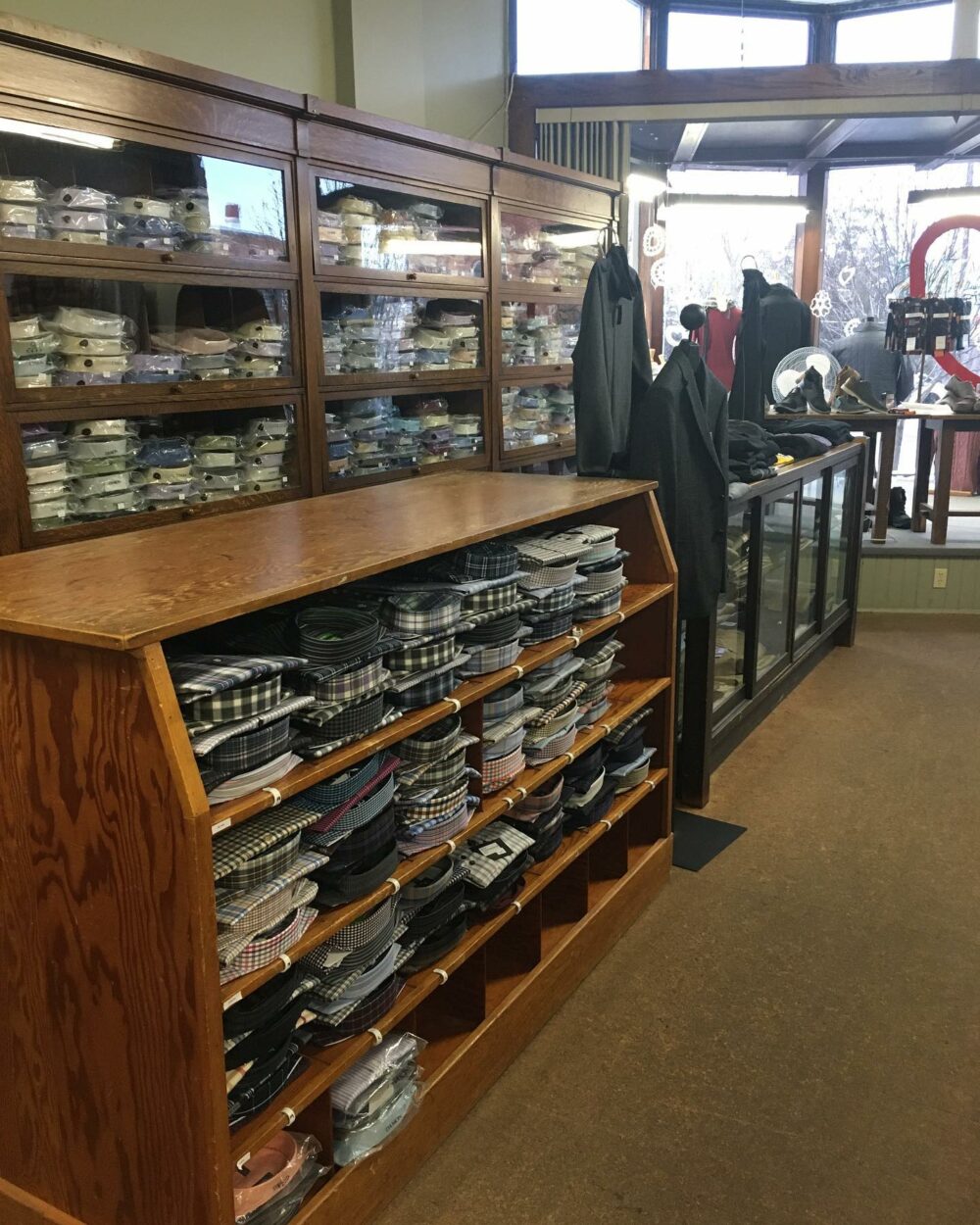 "Went to Bauman's clothing store hoping to find some nice quality pants for my 6'8" frame, which isn't always easy to find. I was really impressed with their big and tall selection, plus they were extremely helpful with recommending just the right pants for my occasion. I also was in the market for new shoes as well (16s) and thought I'll just ask and they had my size as well. If you're a hard-to-find clothes type of guy or just like quality with any size, I would highly recommend this store!" said a reviewer on Facebook.
Bauman's offers men the opportunity to dress up or down as needed. For those who love comfort, there's a nice selection of polos, jeans, t-shirts, and everyday button downs.
Have a special occasion? From weddings and prom to a job interview, the Bauman's staff is ready to help you find an outfit that will make you look like a million dollars. Collared shirts, dress pants, and jackets are all in stock. They even have a New Suit Special that includes a modern fit, dress shirt, skinny tie, and alterations. Accessories are also an important part of creating a cohesive look. The right tie or belt can really elevate an ensemble. So can a great pair of new shoes. Even a nice soap or cologne before getting dressed is a subtle but important touch.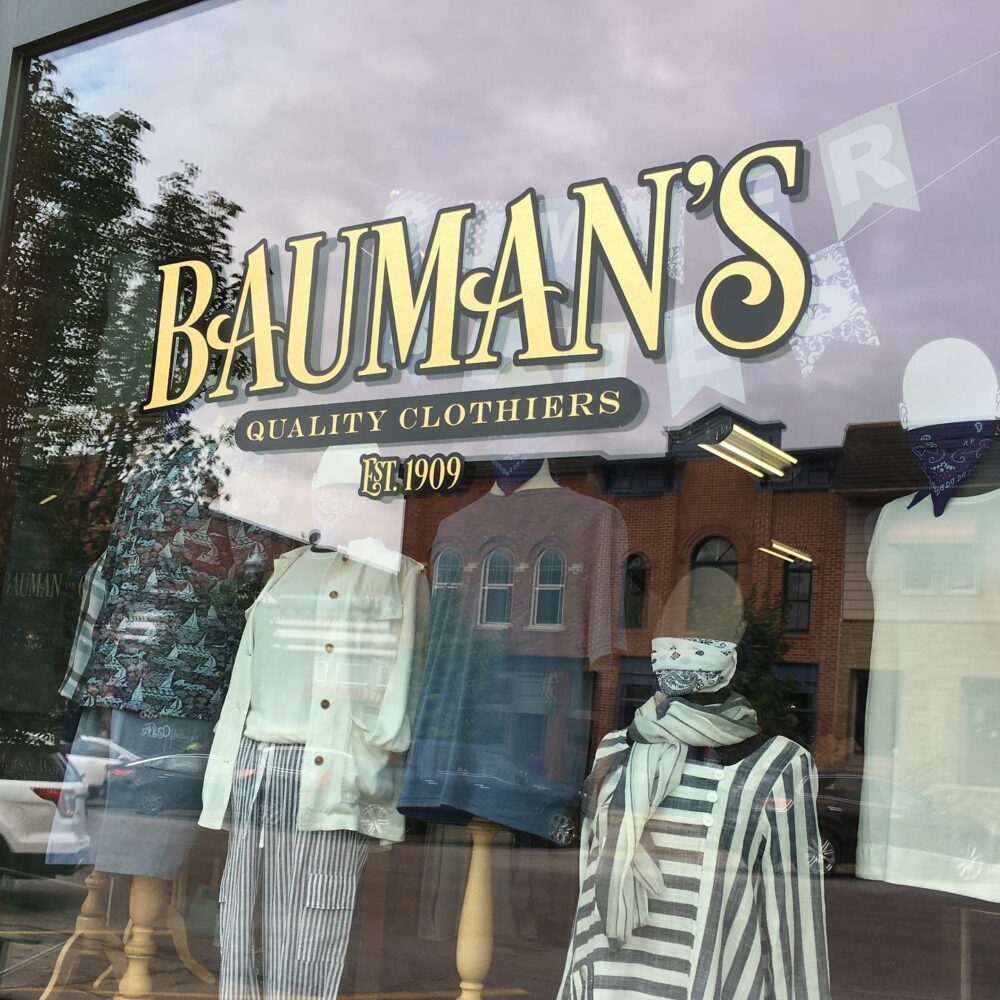 Upstairs in the "ladies loft," Bauman's carries fashionable apparel for women as well. There's everything to build a complete outfit, right down to shoes, jewelry, and lip balm.
When it comes to men's and women's apparel, as well as the appropriate accessories needed to complete the classy look you deserve, swing by Bauman & Company in Mount Vernon!
Can't get away to Mount Vernon? Shop Bauman's online through Shop Iowa!
Visit in person:
Bauman & Company
124 1st Street SW
Mount Vernon, Iowa 52314
319-895-8692