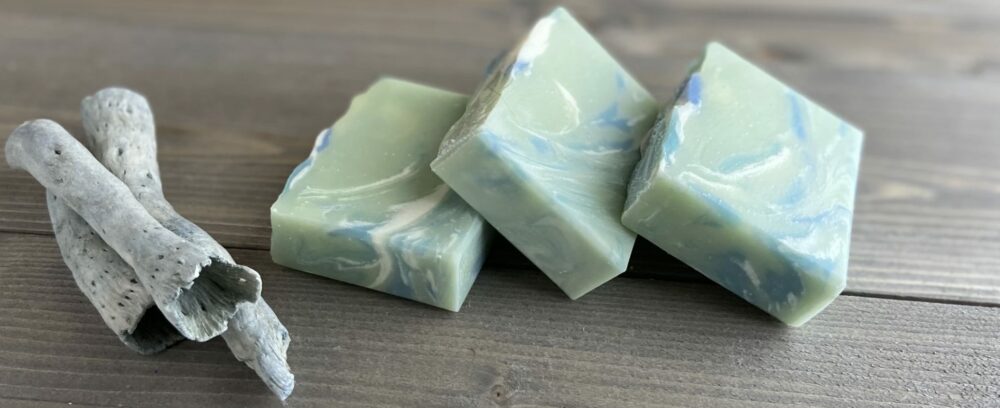 Allison Cabay knows something about herself: she loves to create. After a decade of being a full-time mom, Allison decided to reignite her passion for creating.
Full days and nights of child-rearing had been fulfilling in many ways, but the creative passion that had fueled my younger years had faded to embers. I was more than ready to reignite it." – Allison
For years, Allison used handmade soaps from farmers' markets because of the very noticeable effect on her skin. She also loved the scents and how the prettier ones helped brighten up bathrooms and kitchens. So, after her last child headed off to kindergarten, Allison decided to learn the craft of soap making herself!
What started out as a means of rekindling her creative side, turned into producing something useful that she truly enjoyed making and using and in 2017, Ember Tree Artisan Soap was formed. For Allison, it was a way to experiment with and blend the senses of smell, beauty and touch into a tangible thing that her and her family could use.
Soap making has become a passion and a source of reconnection with myself. I love what I do. I don't think of it as work – it's a joy. And bringing it to you only adds to that joy." – Allison, Soap Maker
Ember Tree Artisan Soap is handmade in small batches and cut by hand, in Bettendorf, Iowa. Using moisturizing oils and skin-softening butters, her soaps are silky, bubbly, and gently cleansing. She also works hard to make them beautiful! Allison designs each bar with the intention of creating a full sensory experience for her customers.
Speaking of customers, she has an entire page of testimonials from happy customers on her website. You can also follow Ember Tree on social media to watch this impressive soap maker in action (beware, it's easy to get sucked into this). There you will find intriguing videos of all steps of the soap making process and even a tutorial on extracting vanilla seeds!
Ember Tree's product line does not stop with soap. She also has soap accessories like this hand crafted soap sock, soap scrub glove and a soap lifter! Allison ignites her creativity by changing up scents and ingredients seasonly. She also develops new products, such as the recently launched aloe shave soap for men and women.
Nourish your skin and enjoy a full-sensory experience with Ember Tree Artisan Soaps!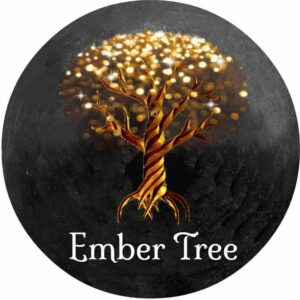 Click here to shop Ember Tree Artisan Soap