Need to find an inspirational and personalized gift? Basket Bowtique is a thoughtful way to brighten someone's day. Located in downtown Cedar Rapids, the shop carries themed and customizable gift baskets and boxes. These collections are designed for a variety of interests, occasions, and budgets.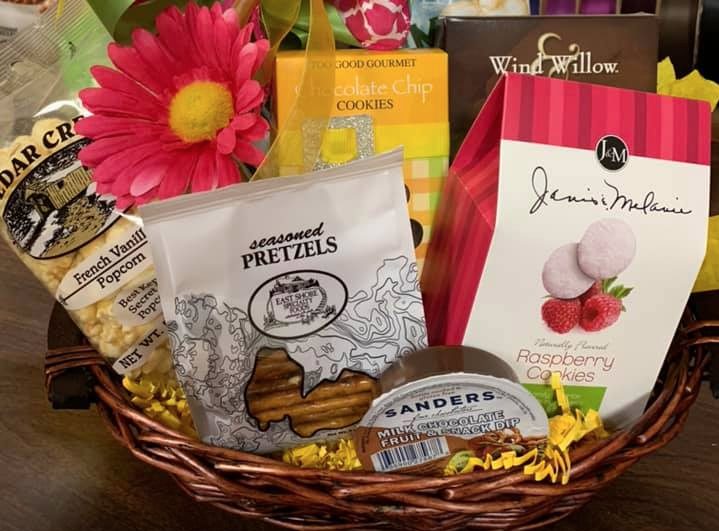 Basket Bowtique was founded by Linda McConnell in 1992. In 28 years of business, Linda has become a pro at curating items that will delight gift receivers. She attends regional shows and even the National Gift Basket Convention to learn about the latest gift trends. Her best-selling bundles have Iowa food or are food themed in general; sometimes both!
"We've been focusing more on local products. People love giving items that are handcrafted by small businesses and artisans," Linda explained.  
One of her most popular baskets contains Iowa wines. She also makes "beer bouquets" with brews from around the state and an assortment of crackers, cheese, sausage, and pretzels. Other local creations include popcorn, Amana products, chocolates, and Millstream sodas.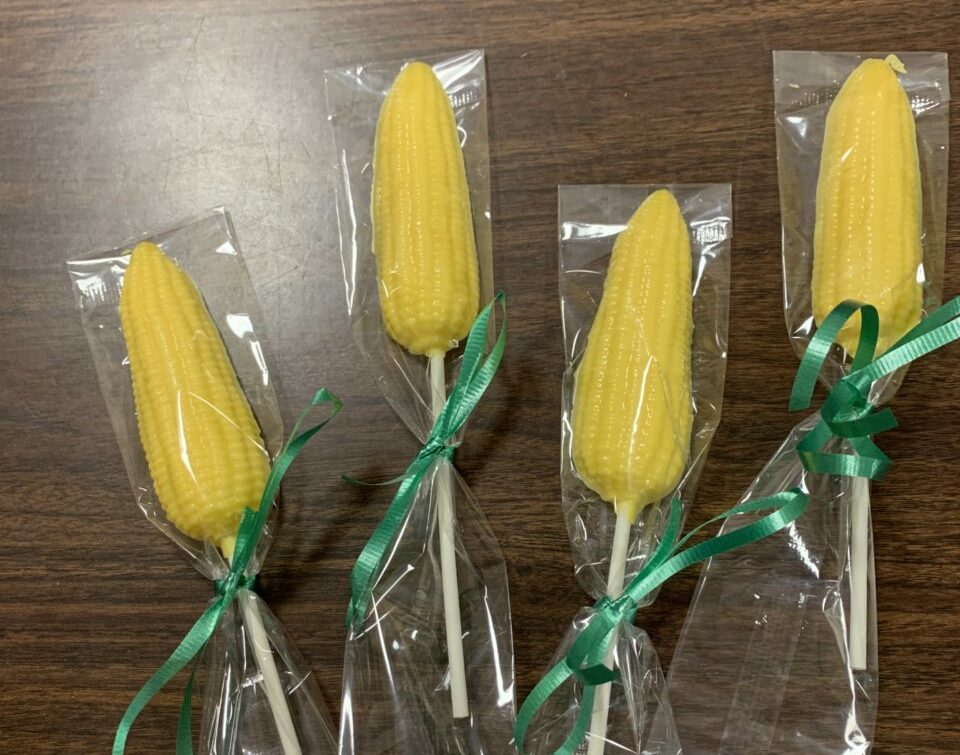 Corporate gifts have also become a big hit. Companies routinely order appreciation boxes for employees or clients. Especially with the increase in digital conferences, organizations are using gift baskets as a creative way to send swag. One recent customer even included an individual bottle of sparkling apple cider for a virtual happy hour.
"You still need snacks for an all-day Zoom meeting!" says Linda. "Businesses can create a box with local flair and mail it to every participant no matter where they are located. It's the same idea as receiving a gift bag at your convention hotel room, but now it's shipped directly to your doorstep." 
Baskets and boxes are decorated with ribbon, cellophane wrapping, and silk flowers. Even bows can be personalized with a corporate logo or someone's name. Handwritten cards are also included.
"Basket Bowtiques makes your life easier," Linda explains. "There's no running around to multiple stores trying to find the perfect item. All you have to do is call, email, or stop in and tell us what you want. It's stress-free ordering that makes sending a gift easy."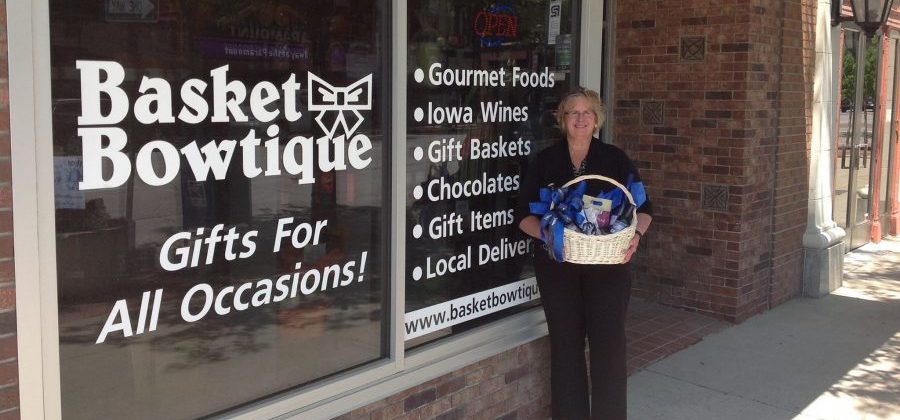 Visit in person:
Basket Bowtique
16 3rd Ave SE
Cedar Rapids, Iowa 52401
319-362-2577