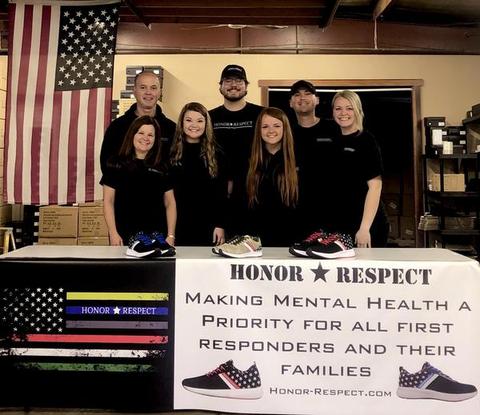 Honor and Respect started in 2018 when current Marion Police Officer and U.S. Air Force veteran Ron Slagle prayed about how he and his family could help first responders and military personnel with the current mental health crisis.
It began small with the family coming together to design a shoe that would allow others to show their support, and has grown into a bigger plan that God had His hand on. In July of 2019 Honor and Respect was featured on Fox and Friends and the response was very positive. Honor and Respect is a family owned business located in Marion.
This has been an awesome opportunity for our family as it has given us the time to work together and be part of something much bigger than ourselves. – Ron Slagle
As the only trademarked athletic shoe brand in Iowa, their mission is to assist organizations that help veterans and first responders make their mental health a priority. All profits go to organizations that align with this mission. 
Wearing the Honor and Respect branding is one way to show your support for our nation's heroes. Their products range from quality (and comfortable) athletic shoes, hats and other apparel, to tumblers and flags, all designed with patriotic colors and designs.
This business is bigger than shoes, it's a passion to serve the people who have served all of us. They want first responders to know that they are not alone, and we stand with them. And you can feel good knowing that your purchase will help first responders and military members who sacrifice so much for all of us.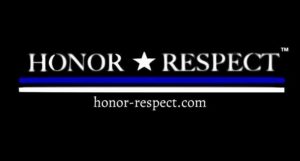 Click here to shop Honor and Respect