The sun is shining and we're ready virtual road trip across Iowa this weekend. The sixth stop in our tour so far, we're excited to make our next stop in Clear Lake, Iowa!
Clear Lake is home of a number of marinas, state parks and tourism-related businesses. Though the town itself is just under 8,000 people, Clear Lake is a major stop on Interstate 35 and attracts local and national tourism. Join us as we explore the town!
First up for our tour is the Surf Ballroom. The Surf Ballroom first opened up in 1934. The Clear Lake ballroom is known worldwide, as it was the last show played by Buddy Holly, Ritchie Valens, and J.P. "The Big Bopper" Richardson. After finishing their performance at the Surf Ballroom, the three were killed when their plane crashed shortly after taking off from the nearby airport. That day is forever regarded as "the day the music died" in the 1972 anthem American Pie. Visitors can find directions to the memorial site of the crash on the Surf Ballroom website. Today, the Surf Ballroom attracts many recognizable acts and is a staple to the Clear Lake community.
There's much more to do though in this carefree, laid back lake town, with much of it on and around the beautiful beaches and crystal blue waters. Clear Lake's City Beach and Clear Lake State Park Beach were both recognized as one of the "51 Great American Beaches" according to USA Today.
Check out ClearLakeIowa.com to plan your next trip, which may include sailing, boating, swimming, water-sports, or just enjoying the views from your stay.
---
We're excited to do some shopping from Clear Lake businesses. This part you can truly explore virtually, as several Clear Lake businesses are on Shop Iowa! Here's who to shop from and our current FAVORITE products.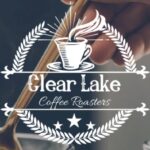 Clear Lake Coffee Roasters offers a variety of coffee blends, gift options, and K-Cups. Try one of our house blends or choose from dozens of single-sourced, fair-trade, shade-grown Arabica bean specialty coffees from handpicked ethical producers around the world, like their most popular product 6 Bean Blend.
Current favorite is the Flavored Coffees Sample Pack, which allows you to try all of their delicious flavors in one pack! French Vanilla, Hazelnut, Cinnabun, Caramel, Mocha, Cinnamon Hazelnut. YUM!
Located in downtown Clear Lake, K&B Emporium was restored with historic charm! They carry variety of retail items from clothing for the whole family, home goods to bath & body products, as well as select specialty groceries and retail wine. They truly have a something for everyone! Check out our café for delicious lunch, ice cream or any of our in-store made from scratch baked goods.
Current favorites are any of the Duke Cannon products. With such fun names like Bloody Knuckles and Grunt Powder, you can't go wrong with the manliness on these products for grooming.
Images Photography offers art featuring favorite scenes of Clear Lake Iowa as well as breathtaking art both figurative and abstract to inspire the soul.
Current favorite is the Clear Lake matted print – "The Dock". This is exactly where I want to be in the world right now, looking over these beautiful waters.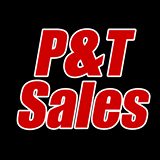 P&T Sales offers Amish "Made in the USA", Patio and Outdoor Furniture Collections, that are made with quality recycled plastic, that is durable, eco-friendly that will not crack, fade, rot, or warp. With UV color protection and stainless-steel hardware. This entire outdoor furniture collection is truly built to last!
Current favorite is the Black & Gold Outdoor Bar Height Patio Table Set, which will ready your outdoor space just in time for Spring and Summer BBQ's.
Shop all products from Clear Lake's businesses on Shop Iowa: