Iowa is leaving winter behind and welcoming spring with open arms. As the temperature rises, we continue our virtual tour of the state, with our next stop in Spencer, Iowa! With a population over 11,000, Spencer may be small, but the town is mighty when it comes to working together as a community.
Besides some of the most diverse and one of the largest collection of 1930's Art Deco architecture in the Midwest, Spencer has a lot of cultural attractions, such as museums and live theater, if you need something to do this weekend. They also have access to the great outdoors, with amenities like camping, hunting, fishing, hiking, and biking. When it comes to hiking and biking, the Spencer Recreational Trail provides just over 12 miles of trails that weave through native wetlands, flood plains and prairie areas.
Spencer is also the county seat of Clay County, and the Little Sioux River runs through the town and divides it into North and South. Spencer is also home to one of the largest county fairs in the world, the Clay County Fair. Being the largest community in the area also attracts tourist and commuters from smaller surrounding communities for both recreation and work.
Time for a break. Park that digital car and check out the shopping scene!
There are a number of great businesses throughout Spencer, with many supported by the Spencer Main Street and Spencer Chamber of Commerce. Several of these businesses are also actively selling on Shop Iowa. Here's who to shop from and why:
Goal Kick Soccer – Goal Kick started in 2001 to fulfill the needs of local youth soccer players and families in Northwest Iowa. The original program was created by running an indoor soccer program in an unused airport hangar leased through the city of Spencer, a small town covered in snow for 5 full months of the year. The store was initiated with the idea to provide soccer shoes and shin guards to all participants. In 2003, the soccer shop was in such high demand that a new location was moved into a storefront where they offer affordable soccer supplies from experts. Our favorite: Infinity Pop-up Goal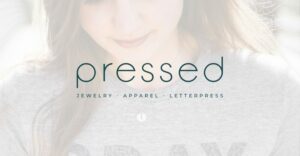 Pressed–  Pressed is a Spencer, Iowa-based brand of hand-pressed jewelry, apparel, and paper goods. Their products are inspired by words that speak truth to the soul, and each one is created to carry a reminder to be "pressed" on your heart. From the beginning, they have put the deepest thought and care into creating products that are not only beautiful and made by human hands, but that are also rich in meaning. They are storytellers on a mission to create products. Favorite Iowa product: CUSTOM State Necklace with Heart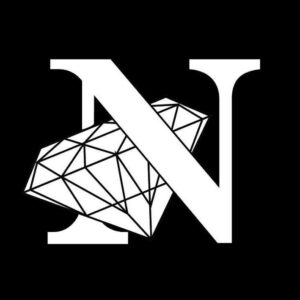 Nelson Jewelry –  Since 1928, Nelson Jewelry has been providing quality, value, and trust to our customers. Your 4th generation jeweler in Spencer, Iowa, we provide engagement and wedding jewelry, fashion, repairs, giftware, clocks, crystal & so much more. We love this product: Stia Sterling Silver Mom Bangle Bracelet
The Hen House – The Hen House offers a truly one of a kind experience from the moment you walk in that offers a multitude of fabulous, well crafted products that are sure to impress, from candles to lotions. One of our favorite smells: Thymes Frasier Fir Candles
Carey's Electronics– Carey's Electronics is a home town retail organization offering quality electronics goods from brands you trust. Carey's is a full service retailer offering sales, installation services, repair services, design help, and always friendly advice. Established in 1932, Carey's is a 3rd generation family owned Iowa business. Must have product: MusicHall Classic Turntable
Shop all products from Spencer businesses on Shop Iowa: