The next stop on our Virtual Road Trip is Marion! This city is one of the fastest growing places in the state. With nearly 40,000 people in Marion, the town is growing and becoming a mecca for the arts, healthy living, and a place to grow business. According to Mayor AbouAssaly, "Whether you enjoy music in the City Square on a warm summer night, Christmas in the Park in December, the nationally-acclaimed Marion Arts Festival in the spring, or walking the trails on a crisp fall morning, it's no wonder we were named one of the 10 Best Towns for Families by Family Circle Magazine".
With current travel restrictions, as well as the wild winter weather that occupies the region for a good portion of the year, we wanted to take you on a digital drive through Marion, and explore all the city has to offer! So hop on the couch and grab a snack while we take you on this digital journey through Marion!
Our first stop when traveling to Marion is the Granger House Museum. Though still temporarily closed from the August Derecho storm, this building is a restored Victorian age family home built in the 1840s, which showcases many of the original furnishings. Next door to the Granger house is a brick carriage house, built in 1879 and it is an untouched treasure and the only one of its design in the Midwest. The Granger house is listed on the National Register of Historic Places, and embodies the lifestyle of a middle-class family living in the late 19th century. The museum has guided tours, demonstrations, and seasonal activities bringing the town's history to life. Donations accepted to help bring this home back soon to the public.
Besides the historic elements of Marion, one of the elements to tour are their many festivals, including the Marion Arts Festival. The festival is a one-day only event showcasing 50 artists from all around the country. With plenty of live music, food vendors, and a popular 5K run, and a less competitive 5K fun walk, it's one of the best times of year to be in Marion.
Another festival worth mentioning is the Swamp Fox Festival and Parade, which is an annual celebration that honors Marion's namesake and Revolutionary War hero, Francis Marion, aka the Swamp Fox. Besides these larger festivals, there's also more in the way of Tiny Fairs, Dog Fashion Shows, Mini Parades, and concerts in the Uptown Artway.
But, while we're in town, let's do some shopping!
There are a number of great businesses throughout Marion, with many supported by the Marion Chamber of Commerce and Uptown Marion District. Several of these businesses are actively selling on Shop Iowa. Here's who to shop from and why: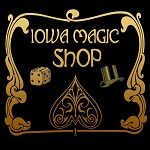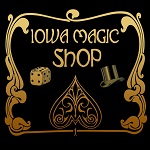 Iowa Magic Shop – The Iowa Magic Shop is Iowa's only fully stocked retail outlet for magic and illusion, fun novelties, candy, games, puzzles and playing cards . Our Favorite: Star Wars Playing Cards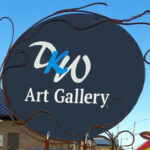 DKW Gallery – DKW Art Gallery is a unique and fun exhibit of regional artwork at affordable prices. Our favorite: Coffee Mug #12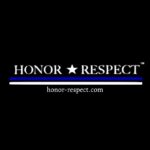 Honor and Respect LLC – The only trademarked athletic shoe brand in Iowa. They have one mission and that is to assist organizations help our veterans and first responders make their mental health a priority. : Our Favorite – Classic Shoe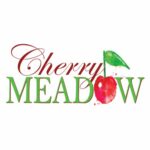 Cherry Meadow –  This small Marion Winery makes amazing handcrafted batches of semi-sweet fruit wines. Most adored product: Wine Glass Coozie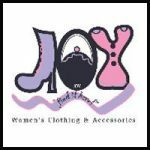 JOY – JOY has become a favorite destination to those looking for a different shopping experience. Our Favorite: Variety of Face Masks

Fanhaven Customs– Fanhaven is a home for the people who obsess over their craft and their passions. Current mood product: Monstera Earrings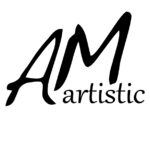 AM Artistic – Amy discovered the art of glass fusing in the summer of 2011 while her kids were at a summer recreation class, and she has been cutting and fusing glass ever since. Virtual trip product: Chip Infused Glass Pendant.
Shop all products from Marion businesses on Shop Iowa: